/
/

Windmill Terminal of the Port of Ferrol
Windmill Terminal of the Port of Ferrol
PTM is one of the main Windmill Operator in Spain and Portugal and have a great experience as a Terminal Operator for more than 56 years.
PTM covers all services of the logistic chain such us special road transport, port operations, custom clearance or sea transport with windmill projects door to door around the entire world.
PTM is also involved during the past years performing Lashing, Welding and Securing services for the main windmill manufacturers and vessel owners in the market.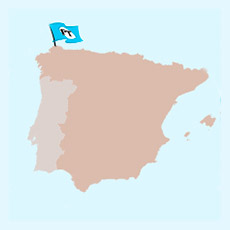 8º 14' 50" W 43º 28' 43" N
ADDRESS:
Muelle Comercial s/n
15401 FERROL, La Coruña
Switchboard:
(+34) 981 35 82 72
(+34) 902 20 01 02
Fax:
(+34) 981 353 416
E-mail:
ferrol@ptmar.com
AGENCY:
Phone:
(+34) 981 358 275 / 338 768
Fax:
(+34) 981 353 416
E-mail:
ferrol@ptmar.com
CUSTOMS:
Phone:
(+34) 981 338 774
Fax:
(+34) 981 354 157
OPERATIONS:
Phone:
(+34) 981 338 766 / 338 767
IT DEPARTMENT:
Phone:
(+34) 981 338 773
Fax:
(+34) 981 354 157